Types of written translation
Medical translation
Clinical studies, medical and pharmacological research articles, abstracts, instructions for medical use of medicinal products, registration dossiers, CCDS, summaries of products characteristics SPC, PIL, medicinal product safety reports (PSUR and RMP), СРР and GMP certificates, Marketing Authorizations, Extracts from clinical records, doctor's certificates, results of testing.
Legal translation
Founders' documents, agreements, contracts, treaties, memorandums, certificates (acts), powers of attorney, testaments, licenses, proceedings documents — applications, suits, claims, solicitations, court resolutions, judgements, rulings, as well as laws and regulatory documents, extracts and abstracts, and other regulatory and legal acts. Notarization of translated documents.
Economic translation
Financial statements, accounting and tax documents, such as invoices, acts, consignment notes, declarations, balance sheets, bank annual reports, Standard Operating Procedures (SOP), company corporate policies, auditor's reports, audit acts, letters of response, business plans, marketing studies, tender offers, professional articles for specialized publications, etc.
Website localization
Full-range of localization and website adaptation services, as well as localization and adaptation of marketing materials and content for social networks, software products, PC games, applications, interface and respective supporting documentation. Dubbing of video in Ukrainian and Russian, graphics adaptation, subtitling of video materials.
Agriculture translation
Instructions to crop protection agents, (pesticides: insecticides, fungicides, herbicides), fertilizers, guidelines and booklets on farm animal care and veterinarian treatment, agricultural products and catalogues on animal feed, scientific articles (horticulture and animal husbandry), etc.
Technical translation
Technical and design documentation, maintenance manuals, household and specialized equipment user manuals, service catalogues, as well as electrical equipment, car industry, IT-technologies, mechanical engineering, aviation, telecommunications, construction materials, etc.
Proofreading and editing
Checking translated document provided by a client, such as correcting mistakes in the text (grammar and lexical errors, stylistic inaccuracies and inconsistencies), checking completeness of translation, translating missing extracts, text formatting.
Scientific translation
Translation of various texts in biology, chemistry, environmental protection, architecture, physiology, food industry, etc. Scientific works (doctors and candidates theses, abstracts, reviews and responses), popular science articles, findings of scientific studies, patents, etc.
Literary translation
Articles for various editions, belles-letter works, film scripts, movies (documentaries) dialogue lists, TV content, advertising and marketing materials, slogans, social and political texts, and other types of literary translation requiring a creative approach.
Business communication
Business proposals, tender documentation, letters, requests, memos, invitations, invoices, itineraries, schedules, reports, excerpts, certificates, minutes, registration certificates and other corporate documentation.
Personal documents
Passports, birth/marriage/death certificates, work record books, diplomas, secondary education certificates, driver's licenses, work/education certificates, health certificates, certificates of no criminal conviction, income/ bank statements. Notarization of translations.
Other types of translation
Information for travel agencies, hotels, airlines, insurance programs and offers, booklets, travel vouchers, restaurant menus, fashion and beauty, consumer goods industry materials, as well as many other types of texts of various complexity.
Since 2001, 100 MOV has completed over a thousand of translation and
interpretation jobs, editing, adapting, and dubbing projects, etc. for В2В sector.
refined processes,
stability, high reputation
compared to the average
market price in B2B sector
long-term cooperation,
large-scale projects
specializing in
different areas
How to order translation?
Request
You may send a document for translation at office@100mov.ua, using order form, or you can bring the document for translation to our office in Kyiv. Please be sure to fill in your contact information, translation language pair, any comments, requirements and deadline.
Price calculation
We'll calculate an approximate price and terms of translation, write down all the details, and provide you with a free consultation on the translation, notarization and payment process. We cooperate with our loyal clients without a prepayment charge.
Translation
A translator specializing in a respective field and being aware of the specific terminology will work on your order. We engage medical, pharmacological, financial and legal experts as well as native speakers in the project, if necessary.
Editing and proofreading
Each translation undergoes compulsory editing and proofreading. It is checked for accuracy of translation, conveying meaning, terminology consistency and adherence to the style, spelling, grammar and punctuation. Our glossary is updated on a regular basis.
Finished translation
We'll let you know when the order is finished, issue the payment documents package and send you the finished translation by the deadline specified. If you have any questions, you may phone or send a message to us!
Do you need written translation into english?
We are on the market since 2001
We are a stable company with the best translators and interpreters and refined business processes. We are a reliable partner on the market of translation services. We are a part of PILOT Group, which is the author of dubbing of such iconic movies and TV-series as The Simpsons, Pokemon, James Bond, Sesame street in Ukrainian.
Single price
We do not charge extra costs for complexity, subject and language pairs. The price of medical translation is the same as the price for legal, research or economic translation, and the price for translation from German is the same as the price for translation into German. We ensure good value for money.
Client-oriented solutions
Full range of services: any type of translation, simultaneous or consecutive interpretation, voiceover or dubbing of videos, advertisements, promotional and training video films and transcription. Translation and adaptation of graphics, document makeup and formatting. Archiving and keeping translated documents.
Cooperation with large businesses
Our clients are leading international and Ukrainian companies, market leaders in their fields. We comply with strict rules of international corporations, conclude agreements with fixed prices with our corporate clients, develop loyalty programs and provide regular reports. We are aiming at long-term cooperation.
Quality assurance
Legal guarantee of translation quality is set out in the agreement. We engage professional translators, experienced reviewers, attentive editors and responsible managers and ensure competent management of the processes and quality control at each work stage. We use specialized TM and QA software.
Client-service
We apply individual approach and will provide each client with a dedicated account manager. We meet the requirements of our clients, perform work on time and promptly respond to tasks. We can provide notarization of translation on the same day. We pay attention to clients' requests and value their feedback!
We greatly appreciate that the specialists at 100 MOV Translation Centre possess such remarkable professional qualities which guarantee accurate translation, consistency of the style and correct use of special terms. Dalita Sarl representative office in Ukraine would like to point out very high potential of 100 MOV Translation Centre, its desire to develop professionally and to secure a successful prosperous future.

We are grateful to the team of specialists at 100 MOV Translation Centre for their high professionalism in the translation of a wide range of specialized medical texts. 100 MOV Translation Centre has proved to be a reliable and trustworthy business partner by providing us with efficient, unfailing client-oriented services, entirely meeting our company's needs.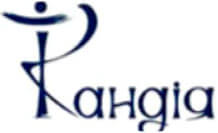 INMED Ukraine LLC recommends 100 MOV Translation Centre as a reliable and responsible business partner, whose cooperation brings positive and anticipated results. All tasks are completed within the shortest term possible, with high quality, professionalism and understanding of the subject. The managers and translators of 100 MOV Translation Centre are undoubtedly the masters of their trade.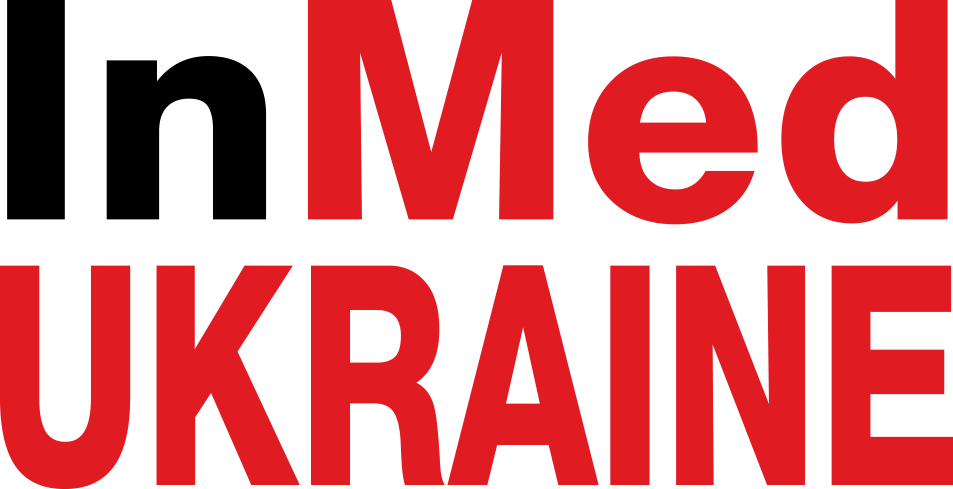 We have repeatedly reached out to 100 MOV Translation Centre with both written translation and interpretation tasks, and each time their specialists' competence has proven the fact that 100 MOV deservedly holds the leading position in this field of expertise. We are very thankful to 100 MOV Translation Centre for timely and high-quality translations.
Speediness and high quality of translations performed by the Centre, as well as professionalism and responsible approach of the Centre's managers and linguists, the number of available languages for translations are the criteria that invariably prompt the Federation to refer to 100 MOV Translations Centre. Brilliants service, timely fulfilment of orders, confidentiality and trust – these are the principles of work of the Translations Centre, which are always guaranteed to its clients, among which is our Federation.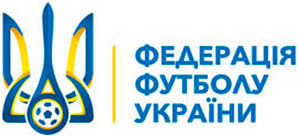 We express our sincere gratitude to 100 MOV Translations Centre for the long-lasting support, immediate response and high quality translations for the patients of the Paediatric Oncology Department of the National Cancer Institute. We are beyond than thankful to you for your continuing cooperation with us, for your "first aid" to our patients, for your assistance in communication with foreign clinics. Special thanks for high quality translations into German.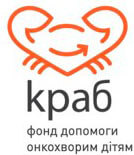 The International Charity Organization "East Europe and Central Asia Union of People living with HIV" (ECUO) is grateful to the staff of 100 MOV Translation Centre… It's an absolute pleasure to work with you – all translations are done on time, done with care, and require minimum edits (however, those edits are only dictated by the specifics of our documents).

During our cooperation, our orders have always been completed at the highest level of professionalism, with the use of specialized terminology, our wishes taken into consideration and specified deadlines met. We recommend 100 MOV as a reliable team of specialists able to satisfy any clients' demands at the highest level.

The linguists at 100 MOV Translations Centre always cope with various tasks perfectly well. While reading the translations we sense their understanding of the specifics of our industry – television production. We can confidently state that translators and managers who work at 100 MOV are true professionals in their sphere.

All services are provided at the highest quality level and on time. We are pleased to work with such outstanding specialists and to receive valuable professional assistance for our business. We are more than happy to recommend 100 MOV Translations Centre as a reliable partner that will definitely improve the performance indicators of your business.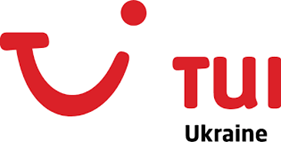 We are grateful to 100 MOV Translation Centre for fruitful cooperation and we are happy to recommend this company as a reliable business partner that professionally does its job. We believe that due to the high quality and prompt translations of specialized texts of different levels of complexity and volume, the use of specialised terminology and advanced methods of work, 100 MOV Translation Centre is at the forefront of the translation services market.

The price including VAT for one translated page (2000 characters with spaces).
We do not charge extra costs for the subject, complexity and direction of translation
(from Ukrainian or Russian into a foreign language or vice versa). The minimum order size is 1 page.
Russian / Ukrainian translations
Russian ↔ Ukrainian
Ukrainian ↔ Russian
Translation into english
Russian-Ukrainian ↔ English
English ↔ Russian-Ukrainian
Popular european languages
Other european languages
Polish, Czech, Greek, Turkish
Languages of the CIS countries
Georgian, Armenian, Azerbaijanian,
Kazakh, Uzbek, Belarusian
Italian, Romanian, Bulgarian,
Hungarian, Serbian, Croatian,
Slovak, Slovenian
Oriental and rare languages
Arabic, Persian (Farsi), Hebrew,
Chinese, Korean, Japanese
Dutch, Portuguese, Swedish,
Norwegian, Lithuanian,
Latvian
Russian / Ukrainian translations
Russian ↔ Ukrainian
Ukrainian ↔ Russian
Translation into english
Russian-Ukrainian ↔ English
English ↔ Russian-Ukrainian
Popular european languages
Other european languages
Polish, Czech, Greek, Turkish
Italian, Romanian, Bulgarian,
Hungarian, Serbian, Croatian,
Slovak, Slovenian
Dutch, Portuguese, Swedish,
Norwegian, Lithuanian,
Latvian
Languages of the CIS countries
Georgian, Armenian, Azerbaijanian,
Kazakh, Uzbek, Belarusian
Oriental and rare languages
Arabic, Persian (Farsi), Hebrew,
Chinese, Korean, Japanese
If you did not find the language you need, please do not hesitate to contact our manager!

Fixed translation price for the agreement term

Discounts for corporate clients

Personal manager, regular reports

Postpayment, account reconciliation reports

VAT and income tax payers

Legal quality assurance
You may order free test translation to check the quality!
Registration extract, VAT payer certificate, model agreement, full price-list
What is a standard translation page, characters and how are they calculated?
A standard translation page is a unit measuring size of the translated text in characters. Microsoft Word has a feature that enables word count. For this purpose, you need to select "Review", then "Word Count", then see "Characters with spaces". Our standard translation page consists of 2000 characters. Many other Translation Centers/Bureaus/Agencies count characters based on the standard page consisting of 1860 or 1800 characters with spaces. This means that you pay 10% less when ordering with us!
How do I know the price of translation of my document?
All you need is to send us a file (doc, jpeg, pdf, etc.) via order form or at office@100mov.ua, or you may bring the document for translation to our office in person. Our manager will answer your questions, calculate the approximate price and determine the date and deadline.
You can calculate the approximate price of translation individually, in the following way: divide the total number of characters with spaces by 2000 and multiply the given result by the translation tariff. For example, below you will find the approximate calculation of translation into/from English:
8540 characters / 2000 * 228 UAH = 973.56 UAH.
How to pay for translation services?
You may pay for interpretation or translation services by cash or in a cashless form
If you are a legal entity, we will arrange all the required documents: agreement, invoices, acceptance certificates for services rendered. Individuals may pay by a card of any bank or at website: https://next.privat24.ua/payments or at Privat24 system. All you need is to type 100 MOV in the search bar or our EDRPOU code: 31629078
You can pay for translation by cash in our office or through any Privat Bank terminal.
Can you translate a large document fast?
Sure. For example, you need an urgent translation from English into Ukrainian of a large document. We will form a team of translators and an editor, assign a project manager to coordinate their work and, if necessary, we may engage an expert in the respective field. To synchronize the work of all the project participants we use specialized software.
We apply the coefficients from 1.2 to 2 for urgency.
What is the difference between notarization and certification of translator's signature?
There is practically no difference. Translator's signature on a document is a part of the notarization process. A notary certifies the authenticity of the signature of a certified translator. This process is called "notarization", "certification of translation" or "notarized translation". We can notarize translation on the same day. If you have questions about the notarization process, we are ready to answer them.
Do you have translators with medical education?
Our translation agency boasts its team of highly qualified translators having higher linguistic education. They specialize in medical translation and have extensive experience in this field. The translators have an opportunity to consult with medical reviewers and consultants, if needed.
As a rule, medical specialists do not perform translation, but they can edit the translated document or provide consultation for a translator. By the way, it might be assumed that a doctor would perform better translation than a professional linguist, but that is not true. Several researches, in particular, the research conducted in 2012 «Errors in Medical Interpretation and Their Potential Clinical Consequences in Pediatric Encounters», convincingly demonstrated that the errors made by medical specialists with knowledge of foreign language account for 22% and errors made by professional linguists without a degree in medicine account for only 12%.
Can you perform certified translation? Do you have a license for translation services?
In Ukraine, translation services are not subject to compulsory certification or licensing. However, we are interested in providing written translation services of the highest quality, that is why, we cooperate with the best experienced translators and editors who proved their qualification through long-term cooperation. Leading Ukrainian and international companies order translation with us.
If you need a "certified translation", i.e. translation notarized or certified by the seal of the Translation Agency, we do offer such a service.
How long does it take to translate a document? When do you apply the urgency tariff?
Regular (standard) period of translation is 5 to 8 pages a day. The translation deadlines for rare languages are to be agreed upon on an individual basis.
We also perform urgent orders, same day translation and weekend translation. In this case, several translators will work simultaneously and the translated document will be thoroughly checked for consistency and uniformity. We apply the coefficients from 1.2 to 2 for urgency.
As a rule, we do not apply the urgency tariff, if it is necessary to translate several documents not connected or not closely connected to each other.
Fill in the Order form to get the price quote.
You can contact us to get any information or consultation by phone, e-mail or visiting our office or sending your order online.
Kyiv, B. Havrylyshyn St., 7, office 407
(5 minutes from "Polytechnic Institute" metro station)