Simultaneous interpretation
Simultaneous interpretation is one of the most complex types of interpretation, requiring the involvement of highly qualified translators and the use of specialized equipment for simultaneous interpretation. The task of a simultaneous interpreter is to simultaneously perceive the language stream and instantly transmit its content to the listeners. Due to the great mental and psychical workload, high concentration of attention, simultaneous interpreters work in pairs, alternating every 20-30 minutes. Such work requires the simultaneous interpreter to have unique psychophysical skills. A wide range of technical means enables simultaneous interpretation into several languages, broadcasting of the event to several locations, conducting events anywhere and in any format, whether it is a lecture in a huge conference room or a corporate party of business partners in the open air.
Whispered interpreting
Whispered interpreting, or chuchotage (from French "chuchoter" — "to whisper"), is a kind of simultaneous interpretation, in which a specialist translates for 1-2 listeners and into one language only. A simultaneous interpreter, whilst directly adjacent to the listener, whispers the translation personally to him/her simultaneously with the speaker's language without the use of the special equipment for simultaneous interpretation. However, you can greatly increase the audience to whom the translation is addressed by using basic equipment such as a mini microphone for the interpreter and headphones for the listeners. This interpretation technique is more cost-effective compared to simultaneous and consecutive interpretation, because it requires no special equipment and takes much less time to translate compared to consecutive interpretation.
Consecutive interpretation
Consecutive interpretation is the process when an interpreter translates phrases or sentences of a speaker step by step. A speaker has to make logic pauses allowing an interpreter to translate the foregoing. Consecutive interpretation, unlike simultaneous, is carried out without special equipment. A feature of consecutive interpretation into English and other languages is the fact that an interpreter has to explain to the audience the meaning of the phrase or sentence already said, and not translate it verbatim. This type of interpretation is suitable for a wide variety of work formats and at any location: business negotiations, press conferences and briefings, workshops, training, presentations and exhibitions, equipment installation or city tours, all kinds of celebrations and holiday events in the open air. To perform consecutive interpretation, it is enough to involve one experienced interpreter.
Since 2001, 100 MOV has completed over a thousand of translation and
interpretation jobs, editing, adapting, and dubbing projects, etc. for В2В sector.
refined processes,
stability, high reputation
compared to the average
market price in B2B sector
long-term cooperation,
large-scale projects
specializing in
different areas
How to order interpretation?
Request
You may send a request for interpretation to office@100mov.ua, use our order form or visit our office in Kyiv. Please specify the date, place, format, the number of participants and duration of the event, language pair and type of interpretation: simultaneous or consecutive.
Price calculation
We will check all the details taking into account your wishes and calculate the preliminary cost of interpretation and equipment rental, will advise you for free on the interpretation process. Our manager will offer you the most convenient payment method and will issue all the necessary documents.
Preparation
Please provide detailed information on the topic and format of the planned event, its coordinator, the number of participants and speakers, the need to rent the equipment and which equipment is needed, venue and time for its installation, the number of interpreters, provide the interpreter with the materials to prepare in any language no later than 3 days before the event.
Forming a team
We will select a professional interpreter or form a team of simultaneous interpreters, will allocare the necessary equipment for simultaneous interpretation, and will provide a team of moderators and technical specialists for servicing the equipment at your event.
Interpretation at the event
Our interpreters will be on site at the specified time and will provide professional interpretation at the highest level events. If necessary, the interpreter can meet with the speaker before the event, agree on the details, the procedure, and discuss the nuances of the presentation or the opening speech of the speaker.
Communication and organization
Awareness and professionalism of the organizers play an important role in the success of any event. Only a coordinated interaction of the organizer with the performers at all stages of the preparation can guarantee excellent results and achievement of the goal. This is the main rule for the organization of interpretation! Our long-term experience in organizing interpreting at different levels is at your disposal.
Urgent interpretation needed?
Professionalism and experience
Many years of successful experience in the area of interpretation at the events of varying levels and complexity. We have a solution for any task, from standard business situations to specific individual requests. Our team has highly-skilled interpreters who are constantly improving both their language and professional skills, have a good command of terminology and know the specifics of interpretation.
Full range of services
Providing all types of interpretation for different event formats – business negotiations, workshops, seminars, conferences, equipment installation briefings, exhibitions and presentations, training, etc. A wide range of interpretation subjects. Services of a certified translator at a notary's office, and support of foreigners. Translation of television and video content from sound, voiceover and dubbing.
Client — service
We apply an individual approach and provide each client with a dedicated account manager. We offer a wide range of services that will meet the requirements of our clients. Attentiveness, efficiency, responsibility, strict adherence to the agreed conditions and arrangements. The orders are controlled at each stage, we ensure close communication and instant responses to new tasks and challenges.
Guarantees and confidentiality
The legal guarantee of the translation quality is fixed in the contract. Professional interpreters, experienced technicians, attentive moderators, responsible managers, and well-established business processes. We sign a non-disclosure agreement (NDA) of confidential information with each employee of our company.
Discounts for corporate clients
Special conditions for corporate clients, flexible discount policy and full compliance with the tender offer. Adherence to the strict working rules of international corporations. Fixed price contract, personal manager, submission of regular reports. We are committed to long-term cooperation.
Business etiquette and integrity
Strict adherence to business etiquette, punctuality, attentiveness and knowledge of cultural peculiarities of the representatives of different countries of the world. Conformity of the interpreter's clothing to the standards, dress code and event level. Work in accordance with the code of ethics of the interpreter, absolute confidentiality.
We greatly appreciate that the specialists at 100 MOV Translation Centre possess such remarkable professional qualities which guarantee accurate translation, consistency of the style and correct use of special terms. Dalita Sarl representative office in Ukraine would like to point out very high potential of 100 MOV Translation Centre, its desire to develop professionally and to secure a successful prosperous future.

We are grateful to the team of specialists at 100 MOV Translation Centre for their high professionalism in the translation of a wide range of specialized medical texts. 100 MOV Translation Centre has proved to be a reliable and trustworthy business partner by providing us with efficient, unfailing client-oriented services, entirely meeting our company's needs.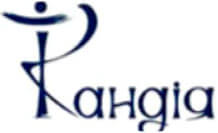 INMED Ukraine LLC recommends 100 MOV Translation Centre as a reliable and responsible business partner, whose cooperation brings positive and anticipated results. All tasks are completed within the shortest term possible, with high quality, professionalism and understanding of the subject. The managers and translators of 100 MOV Translation Centre are undoubtedly the masters of their trade.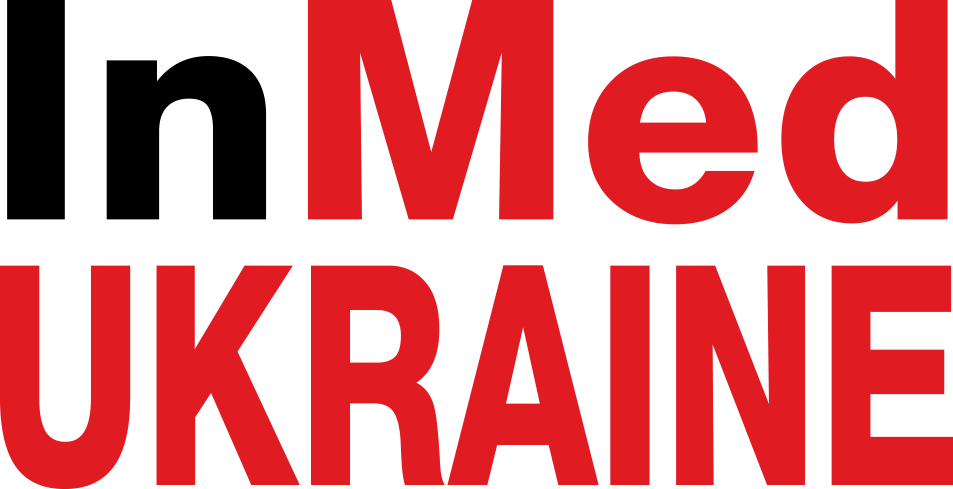 We have repeatedly reached out to 100 MOV Translation Centre with both written translation and interpretation tasks, and each time their specialists' competence has proven the fact that 100 MOV deservedly holds the leading position in this field of expertise. We are very thankful to 100 MOV Translation Centre for timely and high-quality translations.
Speediness and high quality of translations performed by the Centre, as well as professionalism and responsible approach of the Centre's managers and linguists, the number of available languages for translations are the criteria that invariably prompt the Federation to refer to 100 MOV Translations Centre. Brilliants service, timely fulfilment of orders, confidentiality and trust – these are the principles of work of the Translations Centre, which are always guaranteed to its clients, among which is our Federation.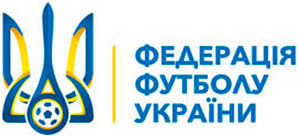 We express our sincere gratitude to 100 MOV Translations Centre for the long-lasting support, immediate response and high quality translations for the patients of the Paediatric Oncology Department of the National Cancer Institute. We are beyond than thankful to you for your continuing cooperation with us, for your "first aid" to our patients, for your assistance in communication with foreign clinics. Special thanks for high quality translations into German.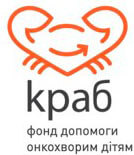 The International Charity Organization "East Europe and Central Asia Union of People living with HIV" (ECUO) is grateful to the staff of 100 MOV Translation Centre… It's an absolute pleasure to work with you – all translations are done on time, done with care, and require minimum edits (however, those edits are only dictated by the specifics of our documents).

During our cooperation, our orders have always been completed at the highest level of professionalism, with the use of specialized terminology, our wishes taken into consideration and specified deadlines met. We recommend 100 MOV as a reliable team of specialists able to satisfy any clients' demands at the highest level.

The linguists at 100 MOV Translations Centre always cope with various tasks perfectly well. While reading the translations we sense their understanding of the specifics of our industry – television production. We can confidently state that translators and managers who work at 100 MOV are true professionals in their sphere.

All services are provided at the highest quality level and on time. We are pleased to work with such outstanding specialists and to receive valuable professional assistance for our business. We are more than happy to recommend 100 MOV Translations Centre as a reliable partner that will definitely improve the performance indicators of your business.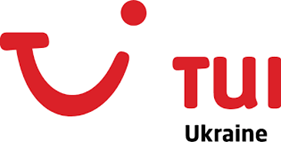 We are grateful to 100 MOV Translation Centre for fruitful cooperation and we are happy to recommend this company as a reliable business partner that professionally does its job. We believe that due to the high quality and prompt translations of specialized texts of different levels of complexity and volume, the use of specialised terminology and advanced methods of work, 100 MOV Translation Centre is at the forefront of the translation services market.

The price is VAT inclusive for 1 hour of interpretation on general topics, which does not require prior preparation and narrow specialization of an interpreter. Please get a free consultation from our specialists, and we will provide an individual cost estimate.
Consecutive interpretation
Minimum order — 2 hours (1 interpreter).
Interpretation into english
Russian-Ukrainian ↔ English
English ↔ Russian-Ukrainian
Popular european languages
Other european languages
Italic, Hungarian, Polish, Czech
Bulgarian, Slovak, Serbian, Croatian
Romanian, Greek, Turkish
Simultaneous translation
Minimum order — 4 hours (2 interpreters).
Interpretation into english
Russian-Ukrainian ↔ English
English ↔ Russian-Ukrainian
Whispered interpreting
The number of interpreters and the cost of service are determined individually, depending on the client's needs
You can get the cost of interpreting services, equipment rental and free advice from our managers by phone or by using the online order form. It is advisable to submit your order at least 3-5 business days in advance.

Fixed translation price for the agreement term

Discounts for corporate clients

Personal manager, regular reports

Postpayment, account reconciliation reports

VAT and income tax payers

Legal quality assurance
You may order free test translation to check the quality!
Registration extract, VAT payer certificate, model agreement, full price-list
Frequently asked questions
What is the minimum time required to order interpretation services?
It is advisable to order interpretation services in advance, at least 1 week before the scheduled date of the event. It is also important to provide the interpreter with background materials no later than 2-3 days before start. Do not be surprised if you are asked about the subject matter and details of the seminar or negotiations, be ready to provide materials on the subject of interpretation. This does not in any way indicate the poor skills of the interpreter or the lack of professionalism of the translation center manager. On the contrary, it testifies to their professionalism and faithful approach.
Do you perform urgent interpretation?
Certainly, because today's accelerated rhythm of life and speed of decision-making dictate their conditions. We are always ready to help our clients and to provide an interpreter who will perform the work at the highest level. In such cases, close and prompt interaction of the event organizer and the performer at all stages of the work is important, which will help to ensure the achievement of the goal even within a short time.
Why is the cost of consecutive and simultaneous interpretation different? What does it depend on?
The difference in cost is explained by the fact that these are different types of interpretation.
Simultaneous interpretation is one of the most complex types of interpretation that requires the use of special equipment for simultaneous interpretation. This is a complex and highly-qualified work that not all interpreters can do. Simultaneous interpreters usually work in pairs, alternating every 20-30 minutes. There is an additional charge for the simultaneous interpretation equipment — interpreter's cabin, microphones, headphones, consoles, etc.
Unlike simultaneous interpretation, for consecutive interpretation, it is sufficient to involve only one experienced interpreter who can handle all the workload and professionally perform all tasks at any venue, in the open air , while moving, etc.
What is the minimum order for consecutive and simultaneous interpretation?
The minimum order for consecutive interpretation is 2 hours, for simultaneous interpretation — 4 hours. Equipment rental is paid for the whole day, regardless of the period of its operation/use, because the rent includes installation, adjustment and disassembly.
How to pay for the order?
Interpretation can be paid in a convenient way for you. For a bank wire transfer please provide the details of your company and we will issue all the necessary documents: agreement, invoice, acceptance certificates for services rendered. Our translation center is a VAT payer. You can pay for interpreting services by cash in our office or through any Privat Bank kiosk.
You can also pay by Visa, Master Card, Maestro cards at https://next.privat24.ua/payments or using Privat 24 mobile application.
Do you need an advance payment for interpretation?
Typically, interpretation is paid fully in advance. If the duration of the event changes, we will either issue an additional invoice for the actual time worked or refund any overpayments. However, our corporate clients have payment terms fixed in the contract and usually make post payments, and sometimes delayed payments.
Do you have a specialized interpreter?
In practice, simultaneous interpreters are universal. It is important to understand that even the most experienced interpreter cannot and should not know everything, but he/she must have a thorough knowledge of the language and terminology within the specific subject area. Therefore, it is advisable to provide the interpreter with background materials in target and/or source language in advance. These can be promotional materials of client's company, presentation of the report, links to the website, etc. For our part, we provide high-class specialists with experience in the field of interpreting from 5 years and guarantee their professionalism and qualification.
What simultaneous interpretation equipment is used and why?
The main equipment for simultaneous interpretation are cabins and consoles for interpreters, special headsets, microphones and earphones for listeners, as well as transmitters, radio microphones for the hall and microphones for the presidium. Additional equipment may include speakers, amplifiers, projectors, etc. A wide choice of technical means allows to provide simultaneous interpretation practically anywhere, whether it is a report in a huge conference room or corporate party of business partners in the open air, allows for interpretation into several languages at once. Therefore, engaging a special equipment for simultaneous interpretation is a must.
What is whispered interpreting? How is it different from simultaneous interpretation?
Whispered interpreting, or chuchotage (from French "chuchoter" — "to whisper"), is a kind of simultaneous interpretation for 1-2 listeners. For example, during large events, only 1-2 guests do not understand the languages of the speakers and need to translate their speeches. In this case, the interpreter whispers the translation to their ear simultaneously with the speech. Special equipment is not typically used for whispered interpreting. This type of interpretation requires an interpreter to be even more enduring than in simultaneous interpretation in the cabin, because it is an individual, not a shift work with another interpreter during the whole event period. That is why whispered interpreting must have a limited timeframe and it is important to take this into account when planning your order. The main thing is that the interpreter has an opportunity to hear the speech well to be able simultaneously, quietly and legibly convey it to the listeners and not distract the rest of the attendees.
You can contact us to get any information or consultation by phone, e-mail, online order or directly at our office.
Kyiv, B. Havrylyshyn St., 7, office 407
(5 minutes from "Polytechnic Institute" metro station)