Professional translation of technical documents
Instructions and manuals for users
Equipment operation, installation and removal manuals, software installation manuals, user manuals on repair and maintenance, safety instructions, technical descriptions and specifications of industrial equipment, household appliances and personal electronics.
Regulatory and technical documentation
State technical standards (GOST – State Standard, DSTU – State Standard of Ukraine, DIN standard, etc.), technical specifications, patent documentation, safety rules, testing results, conformity certificates, acceptance certificates, standards and quality assurance certificates for products and materials.
Scientific and technical materials and publications
Manuals, brochures, handbooks of technical documentation, spare parts catalogues, press-releases, materials testing reports, articles, thesis for doctor's and candidate's degree, abstracts, reviews, scientific and research papers and expert conclusions.
Design documentation and drawings
Schemes, diagrams and graphs, engineering and construction plans, datasheets, drawings, design estimate documentation, catalogue and user manual makeup using specialized software.
Training materials and video instructions
Software and hardware user interfaces, examination tests for technical specialists, guidelines, materials for webinars and master classes, training video instructions on commissioning works. Videographics and sound adaptation.
Certificates and other technical documentation
Declarations of origin, technical passports, certificates of conformity, agreements on supply and maintenance of industrial equipment and other accompanying documentation.
Who orders technical translation?
We greatly appreciate that the specialists at 100 MOV Translation Centre possess such remarkable professional qualities which guarantee accurate translation, consistency of the style and correct use of special terms. Dalita Sarl representative office in Ukraine would like to point out very high potential of 100 MOV Translation Centre, its desire to develop professionally and to secure a successful prosperous future.

We are grateful to the team of specialists at 100 MOV Translation Centre for their high professionalism in the translation of a wide range of specialized medical texts. 100 MOV Translation Centre has proved to be a reliable and trustworthy business partner by providing us with efficient, unfailing client-oriented services, entirely meeting our company's needs.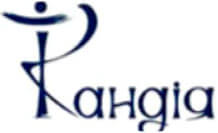 INMED Ukraine LLC recommends 100 MOV Translation Centre as a reliable and responsible business partner, whose cooperation brings positive and anticipated results. All tasks are completed within the shortest term possible, with high quality, professionalism and understanding of the subject. The managers and translators of 100 MOV Translation Centre are undoubtedly the masters of their trade.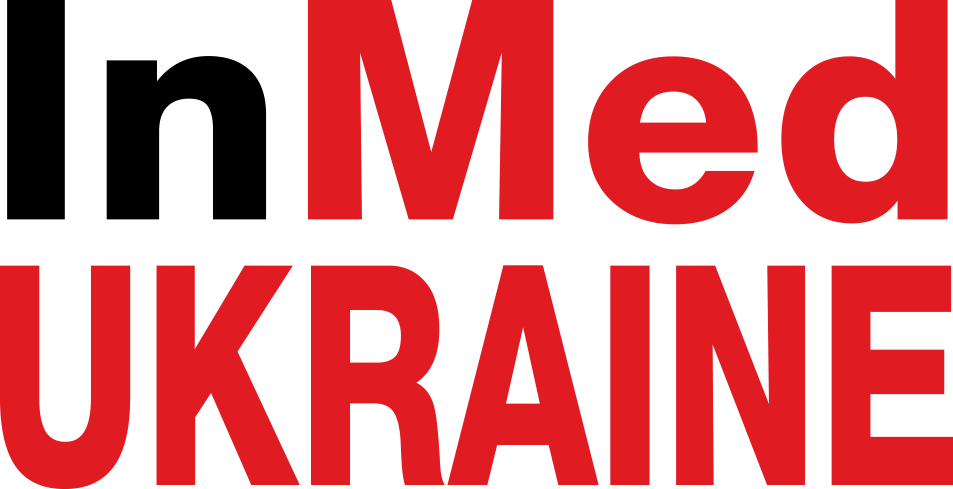 We have repeatedly reached out to 100 MOV Translation Centre with both written translation and interpretation tasks, and each time their specialists' competence has proven the fact that 100 MOV deservedly holds the leading position in this field of expertise. We are very thankful to 100 MOV Translation Centre for timely and high-quality translations.
Speediness and high quality of translations performed by the Centre, as well as professionalism and responsible approach of the Centre's managers and linguists, the number of available languages for translations are the criteria that invariably prompt the Federation to refer to 100 MOV Translations Centre. Brilliants service, timely fulfilment of orders, confidentiality and trust – these are the principles of work of the Translations Centre, which are always guaranteed to its clients, among which is our Federation.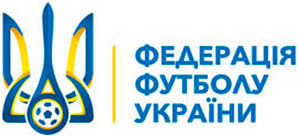 We express our sincere gratitude to 100 MOV Translations Centre for the long-lasting support, immediate response and high quality translations for the patients of the Paediatric Oncology Department of the National Cancer Institute. We are beyond than thankful to you for your continuing cooperation with us, for your "first aid" to our patients, for your assistance in communication with foreign clinics. Special thanks for high quality translations into German.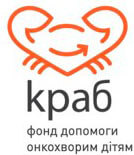 The International Charity Organization "East Europe and Central Asia Union of People living with HIV" (ECUO) is grateful to the staff of 100 MOV Translation Centre… It's an absolute pleasure to work with you – all translations are done on time, done with care, and require minimum edits (however, those edits are only dictated by the specifics of our documents).

During our cooperation, our orders have always been completed at the highest level of professionalism, with the use of specialized terminology, our wishes taken into consideration and specified deadlines met. We recommend 100 MOV as a reliable team of specialists able to satisfy any clients' demands at the highest level.

The linguists at 100 MOV Translations Centre always cope with various tasks perfectly well. While reading the translations we sense their understanding of the specifics of our industry – television production. We can confidently state that translators and managers who work at 100 MOV are true professionals in their sphere.

All services are provided at the highest quality level and on time. We are pleased to work with such outstanding specialists and to receive valuable professional assistance for our business. We are more than happy to recommend 100 MOV Translations Centre as a reliable partner that will definitely improve the performance indicators of your business.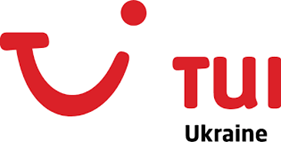 We are grateful to 100 MOV Translation Centre for fruitful cooperation and we are happy to recommend this company as a reliable business partner that professionally does its job. We believe that due to the high quality and prompt translations of specialized texts of different levels of complexity and volume, the use of specialised terminology and advanced methods of work, 100 MOV Translation Centre is at the forefront of the translation services market.

Translators — experts
High-quality technical translation requires a professional, competent approach. Our team has the best professionals and translators specializing in technical translation with extensive experience in this area. We engage qualified consultants and reviewers. We adhere to the international translation standards and provide multi-level quality control.
Long-term business-to-business cooperation
We provide technical translation services to Ukrainian and international companies. We offer beneficial terms, flexible discount policy and ensure compliance with our tender offer to corporate clients. We are interested in long-term cooperation. A dedicated account manager is assigned for each corporate client.
Timeliness and professionalism
We have extensive expertise in handling large translation projects in a timely manner. Behind every project, there is a team of translators; we organize simultaneous work and comprehensive editing. We compile glossaries and update them on a continuous basis. We ensure consistency of terminology, abbreviations and acronyms.
Client — service
We apply an individual approach and provide each client with a dedicated account manager. We offer a wide range of services that will meet the requirements of our clients. We ensure strict adherence to deadlines, attentiveness and efficiency. The orders are controlled at each stage: from the start of work to notarization, if necessary. We can provide delivery via courier.
Full cycle of services
We use specialized software (InDesign, AutoCAD, Illustrator) while translating technical documentation that contains graphical elements: figures, diagrams, drawings, schemes, tables, etc. and format technical translation according to the original file. We can complete makeup of brochures, instructions and catalogues against the original document. All the translated documents are edited and proofread.
Compliance with standards
We strictly comply with the international standards while translating technical documentation and ensure multi-level quality control. We apply such specialized software (computer-assisted translation) as ТМ (Translation Memorу) and QA (Quality Assurance). The translated document will be formatted according to the original document per client's request.
Do you need technical translation services? Click here!
Translators team
We form a team of translators and editors of technical documents and assign a dedicated manager to coordinate this work. We will compile the glossary and agree it with you to ensure consistency of terms, key definitions and abbreviations. We set up priority, stages and deadlines for work completion.
Translation
A translator or a team of translators specializing in a technical field and having a perfect command of specific terminology will work on your translation project. We will engage a technical reviewer in the project, if necessary.
Editing and proofreading
Each translation is subject to compulsory editing and proofreading. An editor checks the translation against the original document, paying special attention to such things as conveying meaning, consistency of terminology and style, compliance with the glossary, correctness of abbreviations and acronyms. Proofreading ensures the document is free of grammar and spelling mistakes.
Formatting and makeup
If an original document contains charts, diagrams and figures, we will adapt graphic elements, so that the translated document will be formatted similar to the original one. If necessary, we can complete document makeup. All graphic elements with the translated captions will be included in the translation and the document will look like the original one.
Final check
Before completing the project, the project manager checks compliance with client's requirements, corrects typos and inaccuracies, checks the format of dates, numbers, notes, file names, etc. We do our best for you to get high quality technical translation.
Price of Technical Translation
The price including VAT for one translated page (2000 characters with spaces).
We do not charge extra costs for the subject, complexity and direction of translation
(from Ukrainian or Russian into a foreign language or vice versa). The minimum order size is 1 page.
Russian / Ukrainian translations
Russian ↔ Ukrainian
Ukrainian ↔ Russian
Translation into english
Russian-Ukrainian ↔ English
English ↔ Russian-Ukrainian
Popular european languages
Other european languages
Polish, Czech, Greek, Turkish
Languages of the CIS countries
Georgian, Armenian, Azerbaijanian,
Kazakh, Uzbek, Belarusian
Italian, Romanian, Bulgarian,
Hungarian, Serbian, Croatian,
Slovak, Slovenian
Oriental and rare languages
Arabic, Persian (Farsi), Hebrew,
Chinese, Korean, Japanese
Dutch, Portuguese, Swedish,
Norwegian, Lithuanian,
Latvian
Russian / Ukrainian translations
Russian ↔ Ukrainian
Ukrainian ↔ Russian
Translation into english
Russian-Ukrainian ↔ English
English ↔ Russian-Ukrainian
Popular european languages
Other european languages
Polish, Czech, Greek, Turkish
Italian, Romanian, Bulgarian,
Hungarian, Serbian, Croatian,
Slovak, Slovenian
Dutch, Portuguese, Swedish,
Norwegian, Lithuanian,
Latvian
Languages of the CIS countries
Georgian, Armenian, Azerbaijanian,
Kazakh, Uzbek, Belarusian
Oriental and rare languages
Arabic, Persian (Farsi), Hebrew,
Chinese, Korean, Japanese
If you did not find the language you need, please do not hesitate to contact our manager!

Fixed translation price for the agreement term

Discounts for corporate clients

Personal manager, regular reports

Postpayment, account reconciliation reports

VAT and income tax payers

Legal quality assurance
You may order free test translation to check the quality!
Registration extract, VAT payer certificate, model agreement, full price-list
FAQ for technical translation
How to determine the size of the text on a page, and how are the characters counted?
A standard translation page is a unit measuring size of the translated text in characters. Microsoft Word has a feature that enables word count. For this purpose, you need to select "Review", then "Word Count", then see "Characters with spaces". Our standard translation page consists of 2000 characters. Many other Translation Agencies count characters based on the standard page consisting of 1860 or 1800 characters with spaces. This means that you pay 10% less when ordering with us!
How do I know the price of translation of my document?
You can calculate the approximate price of translation on your own. For this purpose you need to calculate how many translation pages your document has (see a question about a standard translation page above): divide the total number of characters with spaces by 2000 and multiply the given result by the translation tariff per one page. For English it is 228 UAH.
For example: 8540 characters / 2000 * 228 UAH = 973.56 UAH.
We can support you in calculating the translation price. Please send us your file (doc, jpeg, pdf, etc.) via order form or at office@100mov.ua, or you may bring the document for translation to our office in person. Our manager will answer your questions and calculate the approximate price and determine the date and deadline.
How to pay for translation services?
You may pay for technical translation by any method convenient for you: in cash or in a cashless form. If you are a legal entity, please provide us with the contacts of your company. We will arrange all the required documents (agreement, invoices, acceptance certificates for services rendered). Individuals may pay by card (Visa, Master Card, Maestro) or on the website: https://next.privat24.ua/payments or at Privat24 system.
You can pay for translation by cash in our office or through any Privat Bank terminal.
Can you translate a large document fast?
Certainly. For example, you need an urgent technical translation. We will form a team of translators and an editor and will assign a project manager to coordinate their work. If necessary, a technical translator may consult a qualified technical expert in the respective field. To synchronize the work of all project participants we use specialized software.
We apply the coefficients from 1.2 for urgency. Send us your document, specify the deadlines and we will send you a quote for the urgent translation.
Do you translate drawings, diagrams and figures in technical documents?
Practically any technical document contains drawings, diagrams, complex tables, schemes and other graphic elements that should be transferred to the translation. If your file is in graphics editor, we certainly can translate it and complete document makeup. For this purpose, we will engage a layout designer in the project. The makeup cost will be added to the total translation cost. When the work is done, the translated document will look like the original one.
How many pages a day can be translated in an ordinary and urgent mode?
An experienced translator translates on average 5–8 pages a day (2000 characters per page), but the translation deadlines for rare languages are to be agreed upon on an individual basis.
We also perform urgent orders (more than 5–8 pages a day) for translation of technical documentation, same day translation and weekend translation. In this case, several translators will work simultaneously, their work will be coordinated and the translated document will be thoroughly checked for consistency and uniformity.
We apply the coefficients from 1.2 for urgency.
As a rule, we do not apply the urgency tariff, if it is necessary to translate several documents not connected or not closely connected to each other.
You can contact us to get any information or consultation by phone, e-mail or visiting our office or sending your order online.
Kyiv, B. Havrylyshyn St., 7, office 407
(5 minutes from "Polytechnic Institute" metro station)