Professional translation of legal documents for business
Charters and other corporate documents
Charters, corporate agreements and articles of association, minutes of general meetings of founders, statements, decisions, memoranda, powers of attorney, registration certificates, extracts and abstracts from the register, certificates, trust agreements, certificates of tax residence, certificates of good standing etc. Translation of apostles and notarial inscriptions.
Agreements and other commercial documents
Purchase and sale agreements, rental, leasing, service, non-disclosure, license agreements, employment contracts, loan agreements, contracts, treaties, deeds, tender documents, public offers, protocols of intent, memoranda, powers of attorney, letters of guarantee, pro forma and sales invoices, bank statements, licenses, permits, audit reports and much more.
Procedural and judicial documents
Statements, claims, actions, complaints, objections, motions, explanations, judgments of courts of general jurisdiction, administrative, commercial courts, courts of first, appeal, cassation instances, court decisions, rulings, minutes of court hearings, materials of criminal proceedings, sentences, expert and forensic opinions, affidavits, subpoenas, notices, reviews of judicial practice and other documents.
Laws and regulations
Laws of Ukraine and other countries, international law documents, interstate agreements, codes, conventions, charters, declarations, protocols, by-laws, decrees, resolutions, orders, regulations, provisions and rules, extracts, abstracts and annotations from official documents in various branches of law: economic, civil, labor, family, tax law, etc.
Personal documents
Passports, birth/marriage/divorce/death certificates, application documents for traveling abroad, sponsorship certificates, work record books, diplomas, secondary education certificates, driver's licenses, pension certificates, employer's letters, student status certificates, health certificates, clearance certificates, income/ bank statements. Translation of visa application documents, migration and registration documents. Notarization and certification by the translation centre.
Translation certification
Expedite certification of the translation, notarial certification of the translator's signature for submission to state bodies for further legalization, etc. Simultaneous certification of a document copy and certification of the authenticity of the translator's signature are also offered. Notary consultation. Certification by the translation centre, certification inscription in any foreign language.
Who orders our legal translation services?
We greatly appreciate that the specialists at 100 MOV Translation Centre possess such remarkable professional qualities which guarantee accurate translation, consistency of the style and correct use of special terms. Dalita Sarl representative office in Ukraine would like to point out very high potential of 100 MOV Translation Centre, its desire to develop professionally and to secure a successful prosperous future.

We are grateful to the team of specialists at 100 MOV Translation Centre for their high professionalism in the translation of a wide range of specialized medical texts. 100 MOV Translation Centre has proved to be a reliable and trustworthy business partner by providing us with efficient, unfailing client-oriented services, entirely meeting our company's needs.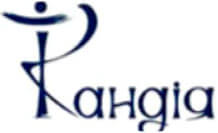 INMED Ukraine LLC recommends 100 MOV Translation Centre as a reliable and responsible business partner, whose cooperation brings positive and anticipated results. All tasks are completed within the shortest term possible, with high quality, professionalism and understanding of the subject. The managers and translators of 100 MOV Translation Centre are undoubtedly the masters of their trade.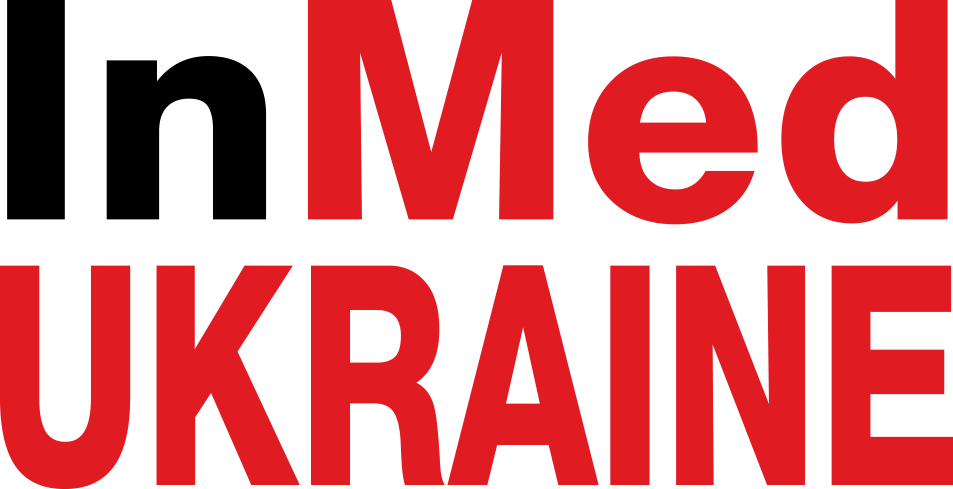 We have repeatedly reached out to 100 MOV Translation Centre with both written translation and interpretation tasks, and each time their specialists' competence has proven the fact that 100 MOV deservedly holds the leading position in this field of expertise. We are very thankful to 100 MOV Translation Centre for timely and high-quality translations.
Speediness and high quality of translations performed by the Centre, as well as professionalism and responsible approach of the Centre's managers and linguists, the number of available languages for translations are the criteria that invariably prompt the Federation to refer to 100 MOV Translations Centre. Brilliants service, timely fulfilment of orders, confidentiality and trust – these are the principles of work of the Translations Centre, which are always guaranteed to its clients, among which is our Federation.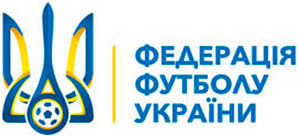 We express our sincere gratitude to 100 MOV Translations Centre for the long-lasting support, immediate response and high quality translations for the patients of the Paediatric Oncology Department of the National Cancer Institute. We are beyond than thankful to you for your continuing cooperation with us, for your "first aid" to our patients, for your assistance in communication with foreign clinics. Special thanks for high quality translations into German.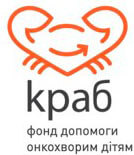 The International Charity Organization "East Europe and Central Asia Union of People living with HIV" (ECUO) is grateful to the staff of 100 MOV Translation Centre… It's an absolute pleasure to work with you – all translations are done on time, done with care, and require minimum edits (however, those edits are only dictated by the specifics of our documents).

During our cooperation, our orders have always been completed at the highest level of professionalism, with the use of specialized terminology, our wishes taken into consideration and specified deadlines met. We recommend 100 MOV as a reliable team of specialists able to satisfy any clients' demands at the highest level.

The linguists at 100 MOV Translations Centre always cope with various tasks perfectly well. While reading the translations we sense their understanding of the specifics of our industry – television production. We can confidently state that translators and managers who work at 100 MOV are true professionals in their sphere.

All services are provided at the highest quality level and on time. We are pleased to work with such outstanding specialists and to receive valuable professional assistance for our business. We are more than happy to recommend 100 MOV Translations Centre as a reliable partner that will definitely improve the performance indicators of your business.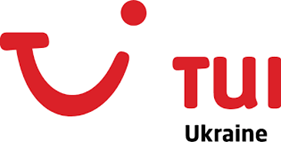 We are grateful to 100 MOV Translation Centre for fruitful cooperation and we are happy to recommend this company as a reliable business partner that professionally does its job. We believe that due to the high quality and prompt translations of specialized texts of different levels of complexity and volume, the use of specialised terminology and advanced methods of work, 100 MOV Translation Centre is at the forefront of the translation services market.

Multitasking and efficiency
Seamless business processes ensure translation of legal documents in the shortest time possible at the highest professional level. Notarial support of transactions, certification of document copies and certification of the signature of translators from different languages the same day. A project manager's support from purchase ordering to delivery, strict adherence to deadlines, glossaries, official requirements and customer preferences.
Transparent pricing
No extra charges for complexity, subject area and direction of the translation of legal texts are added. A standard page is 2,000 characters with spaces. The cost of the translation of a legal document is the same as that of a medical, scientific or economic text. A single price for all types of translation includes editing and proofreading. Fair value for money.
Use of reference materials
We boast our team of professional translators, often with field-specific legal education, specializing in the translation of legal documents in various areas of law: business, administrative, tax, international law, etc. Thorough knowledge of the language of law (legal linguistics), knowledge of the peculiarities of legal systems of different countries and compulsory use of reference materials while working on the project.
Full range of services
Any type of written legal translation, a wide range of language pairs, notarization of translated documents the same day. Services of a certified translator at a notary office, transaction support. All types of interpretation at negotiations, business meetings, conferences, seminars on legal matters and various aspects in the business sphere. A personal project manager is assigned for each client.
Confidentiality
Strict adherence to the terms of cooperation with corporate customers, corporate ethics and non-disclosure obligations. Conclusion of non-disclosure agreement (NDA) with each client and mirrored agreements with each translator. Access to confidential information is provided only to authorized employees. Legal quality assurance.
Discounts for corporate clients
100 MOV Translation Centre offers flexible terms of cooperation, advantageous proposals to corporate clients, personal discounts for employees of our clients' companies, as well as free advice on the peculiarities of legal translation and official certification of legal documents. We are committed to fruitful, long-term and mutually beneficial cooperation.
Need urgent legal translation service? Click here!
Translators team
Having determined the volume and deadlines for translation, we will create a group of legal translators and editors and appoint a project manager to coordinate their work. To maintain consistency of terminology, key concepts and abbreviations, we will compile and agree a glossary with you.
Translation
Your project will be translated by a translator or a team of translators, professionals in legal area, having a complete command of the language of law, appropriate terminology and legal specifics. If necessary, we will engage a lawyer to work on your project.
Editing and proofreading
An editor checks the translation against the original document, paying special attention to such things as conveying meaning, correctness and consistency of terminology, compliance with the glossary, correctness of abbreviations and acronyms. Proofreading ensures the document is free of grammar and spelling mistakes.
Final check
We will do our best to deliver you a high-quality translation of legal texts. Before the translation is certified or delivered to the client, the project manager will double-check the correctness of proper name transliteration, date format, numbers, symbols, file names, etc.
Notarial certification
Our managers will provide you with a free advice on the requirements for document notarization. If necessary, you may be consulted by the notary. We will notarize the translation of legal documents and their copies, if necessary. For example, certification of the translation of company's charter documents, powers of attorney, agreements, etc.
Price for legal translation
The price is VAT inclusive for one translated page (2000 characters with spaces).
We do not charge extra costs for complexity and direction of translation
(from Ukrainian or Russian into a foreign language or vice versa). The minimum order size is 1 page.
Russian / Ukrainian translations
Russian ↔ Ukrainian
Ukrainian ↔ Russian
Translation into english
Russian-Ukrainian ↔ English
English ↔ Russian-Ukrainian
Popular european languages
Other european languages
Polish, Czech, Greek, Turkish
Languages of the CIS countries
Georgian, Armenian, Azerbaijanian,
Kazakh, Uzbek, Belarusian
Italian, Romanian, Bulgarian,
Hungarian, Serbian, Croatian,
Slovak, Slovenian
Oriental and rare languages
Arabic, Persian (Farsi), Hebrew,
Chinese, Korean, Japanese
Dutch, Portuguese, Swedish,
Norwegian, Lithuanian,
Latvian
Russian / Ukrainian translations
Russian ↔ Ukrainian
Ukrainian ↔ Russian
Translation into english
Russian-Ukrainian ↔ English
English ↔ Russian-Ukrainian
Popular european languages
Other european languages
Polish, Czech, Greek, Turkish
Italian, Romanian, Bulgarian,
Hungarian, Serbian, Croatian,
Slovak, Slovenian
Dutch, Portuguese, Swedish,
Norwegian, Lithuanian,
Latvian
Languages of the CIS countries
Georgian, Armenian, Azerbaijanian,
Kazakh, Uzbek, Belarusian
Oriental and rare languages
Arabic, Persian (Farsi), Hebrew,
Chinese, Korean, Japanese
If you did not find the language you need, please do not hesitate to contact our manager!

Fixed translation price for the agreement term

Discounts for corporate clients

Personal manager, regular reports

Postpayment, account reconciliation reports

VAT and income tax payers

Legal quality assurance
You may order free test translation to check the quality!
Registration extract, VAT payer certificate, model agreement, full price-list
What is a standard translation page and how to calculate the characters?
A standard translation page is a unit measuring the size of the translated text in characters. Our standard translation page consists of 2000 characters. Many other translation agencies count characters based on the standard page consisting of 1800 or 1860 characters. So, you will pay 10% less, if you chose to work with us.
You need to select in Microsoft Word "Review", then "Word Count" and in the information window you will find a number of Characters (with spaces).
See how our translation prices are calculated
You can calculate the price of legal translation yourself and take a decision. Determine the number of standard pages in your document: count the characters in your document and divide the total number of characters by 2000 and multiply this number by the cost of one page translation.
For example if your document has 8540 characters, the expected cost of translation from English into Ukrainian equals:
8540 / 2000 * 228 UAH = 973.60 UAH
We will be happy to help you calculate the cost of legal translation. Please send us your file (doc, jpeg, pdf and other formats) through order form or to office@100mov.ua or bring the document for translation to our office in person. Our manager will advise you on delivery time and will answer all your questions.
How to pay for translation?
You can pay for legal translation by any method convenient for you: by cash or bank wire transfer. If you represent a legal entity, please provide us with the your company details and we will issue all required documents (agreement, invoices, acceptance certificates for services rendered).
You can pay for translation by Visa, Master Card, Maestro cards at website: https://next.privat24.ua/payments or at Privat 24 system.
If you prefer to pay by cash, you can do it in our office or through Privatbank terminal.
Can you translate a large document fast?
To perform urgent and large projects of legal translation, we will form a team of translators and an editor, assign a project manager to coordinate the work and, if necessary, we engage a legal advisor. To synchronize the work of all the project participants we use specialized software. We ensure quality and fast legal translation into English or any other language.
We apply a rush fee coefficient from 1.2 for urgent translations. If it is necessary to translate several separate documents that are not closely related, they can be translated simultaneously and the urgency coefficient will be not applied in this case. Please send us your documents and specify the deadlines and we will determine the cost of urgent translation.
Do you have translators with legal education?
Our translation agency boasts its team of highly qualified translators (linguists). They specialize in legal translation and have extensive experience in this field, often with legal education. Such specialization means that a translator has sufficient knowledge of legal terminology and extensive experience in legal translation. Out translators always have access to consultations with lawyers and other experts.
How many pages a day can be translated in an ordinary and urgent mode?
An experienced translator translates on average 5–8 pages a day (2000 characters per page). Translation deadlines for the rare languages are to be agreed upon on an individual basis.
We also perform urgent orders (more than 5–8 pages a day) for translation of statutory documents, contracts and other legal documents, same day translation and weekend translation without compromising the quality. In this case several translators will work simultaneously, their work will be coordinated and the translated document will be thoroughly checked for consistency and uniformity.
You can contact us to get any information or consultation by phone, e-mail or visiting our office or sending your order online.
Kyiv, B. Havrylyshyn St., 7, office 407
(5 minutes from "Polytechnic Institute" metro station)